Facility
Where hope lives
FinVector's long-term commitment to the development and manufacturing of gene therapy-based medicines in Finland.
30+
years of experience in biopharmaceuticals
40+
nationalities represented
400+
FinVectorians delivering for patients
1400 Sq. m
combined production space
Our testament for the future
Thanks to a strong research background at the University of Eastern Finland for cell and gene therapies – we have been able to build our legacy of 30 years in developing products and manufacturing processes. The story continues in its native place, Kuopio, as an FDA-approved manufacturer.
The research ecosystem for gene and cell therapies is highly developed and robust, with an emphasis on collaboration with the University of Eastern Finland and other key Life Science partners within the Kuopio region and throughout the country of Finland. Through ongoing collaboration and innovation, this ecosystem is poised to make significant contributions to the future of healthcare.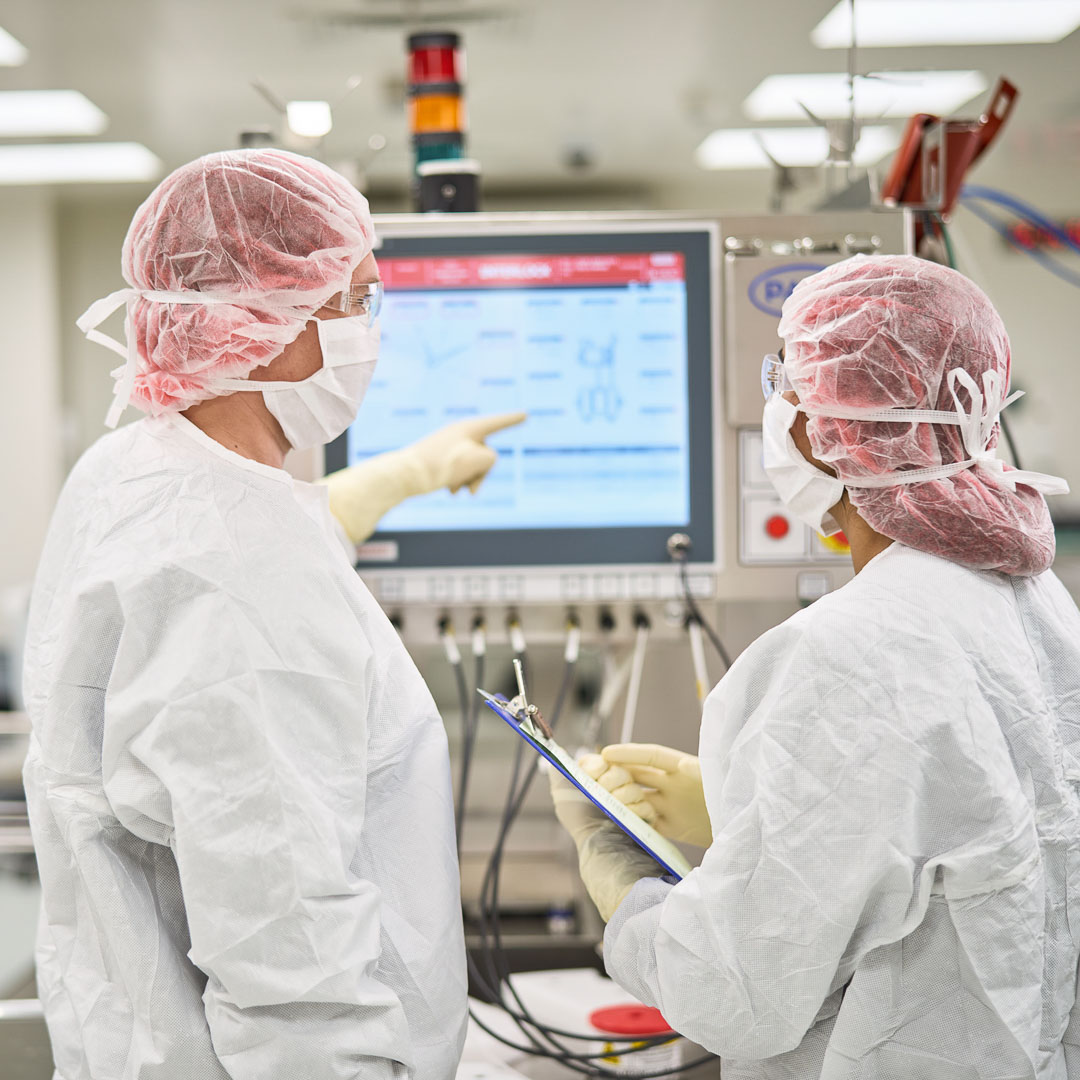 On the way to becoming the epicenter of gene therapy development
Imagine a future where groundbreaking discoveries in medicine are made possible by world-class manufacturing facilities. That future is closer than ever before, thanks to our new production unit in Kuopio, Savilahti.
This four-story wonder boasts 25,000 square meters of space and state-of-the-art cleanroom facilities. Using the iCELLis manufacturing platform from Pall Corporation, we're on track to create one of the world's largest viral vector capacities. By 2024, this cutting-edge building will be fully operational, ushering in a new era of medical innovation. The investment is part of FinVector's long-term commitment to the development and manufacturing of gene therapy-based medicines in Finland.
Our upcoming unit is going to be equipped with sustainable energy solutions, such as utilizing solar energy and recovering waste heat. We are committed to sustainable development, which is why we have applied for the LEED environmental certificate for our new unit's construction. This demonstrates our dedication to preserving the environment and promoting eco-friendly practices whenever we can.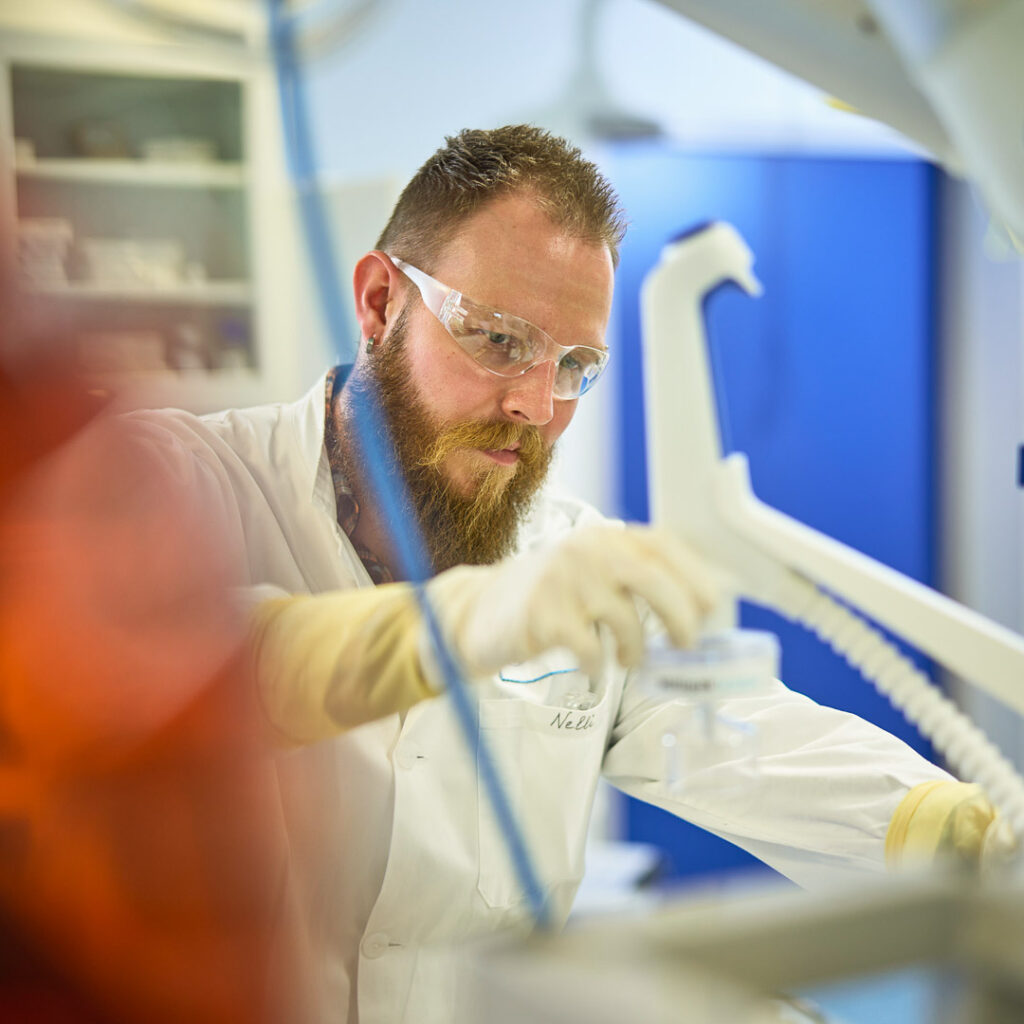 Competence is key
Investing in research and education is not just a wise choice for today, but critical for our future global competitiveness. As we look ahead, we must recognize the vital importance of providing education and training to the next generation of professionals.
To this end, FinVector is proud to partner with the esteemed University of Eastern Finland, Savonia University of Applied Sciences, and Savo Vocational College to find innovative solutions for the ever-evolving requirements of future competence. By investing in research and education today, we are paving the way for a brighter tomorrow, one that is filled with endless possibilities and limitless potential.
The city of Kuopio has proven to be an ideal location for FinVector, largely due to the University of Eastern Finland's extensive research and top-notch infrastructure in the realm of gene therapies. The university's exceptional contributions in this field have laid the groundwork for groundbreaking advancements in the development and application of gene therapies, making Kuopio an attractive destination for companies such as FinVector.
Life in Kuopio, Finland
In the heart of Finland lies a city unlike any other, where nature's beauty harmoniously coexists with urban vitality. Kuopio is often referred to as the "Capital of Lakeland" because it's surrounded by numerous lakes and forests. The stunning Lake Kallavesi is a prominent feature of the city, offering opportunities for boating, fishing, and outdoor recreation. The region's breathtaking scenery makes it a haven for nature enthusiasts and outdoor adventurers.
With its stunning natural surroundings, excellent education and healthcare systems, and a strong sense of safety and community, Kuopio provides an ideal environment for expatriates seeking a peaceful yet vibrant life. The city's commitment to preserving its rich culture, coupled with a range of family-friendly amenities and recreational opportunities, makes Kuopio an attractive destination for expats looking to explore the Finnish way of life while enjoying the benefits of living in a well-connected and cosmopolitan city in the heart of Finland.
Kuopio and Finland are great locations for families and people appreciating good work-life balance and well-being. Kuopio's family-friendly environment, educational opportunities, safety, and access to nature make it an ideal place for families to settle down and enjoy a high quality of life in the heart of Finland.
Besides Kuopio being a practical environment to live and work, the city offers a wide variety of leisure activities and comprehensive services.
---
GET IN TOUCH
Hiring the attitude,
training the expertise