Careers
Life-changing extends beyond our innovative cancer medicines
Gene therapies have the potential to profoundly impact the lives of patients and their families. If that's not rewarding work, we don't know what is.
We believe that achieving a healthy work-life balance is easier when you are part of a supportive community.
Shape the future of healthcare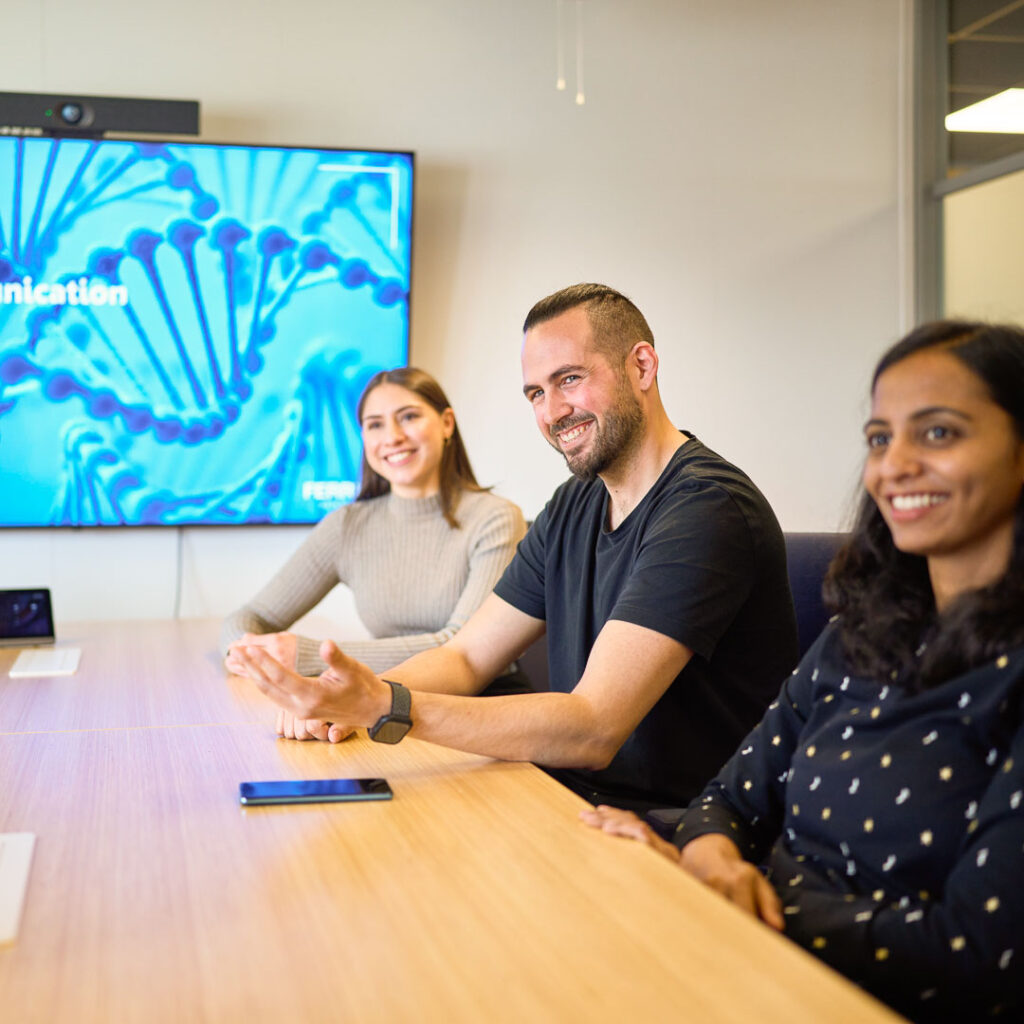 Culture matters
FinVector wouldn't be a globally recognised cGMP manufacturer of viral-based products if not for the remarkable individual talent and drive of everyone on our team. While approximately 85% of our employees are from Finland, over 40+ different nationalities currently work at FinVector. It takes a diverse and inclusive team to do the vital work we do, and it's why we have created a welcoming, open culture for newcomers. By the way, we use English as our primary language, which makes it easier for people from abroad to join our team.
A city built for growth
Embrace the full potential of your career and life in a thriving city known for its knowledge, innovation, and natural beauty. When you combine FinVector's groundbreaking cell and gene therapy work with Kuopio's vibrant research ecosystem – bolstered by the esteemed University of Eastern Finland and its pioneering programs, along with FinVector's new facility, which creates more high-skill jobs and contributes to the knowledge- and research-intensive healthcare community in the Kuopio and Savilahti area – you have an ideal location for professional and personal growth, learning, and a well-balanced life.
A thriving city. A rewarding life.

MOMENTS YOU WISH WOULD LAST FOREVER.
AND MEMORIES THAT WILL.
In the heart of Finland's lake district awaits a region of unimaginable adventures, of indescribable beauty and unforgettable experiences.
Our recruitment process
We know that searching for a new career position and relocating to a new city can be a daunting task, but we're here to help make it as quick and easy as possible.
We commit to fostering a diverse and inclusive workplace at FinVector, where all individuals are valued and respected. We welcome candidates from all backgrounds, experiences, and perspectives to join our team, as we believe that diversity enriches our organization and strengthens our ability to innovate and excel together.
We promise to provide timely and transparent communication to all candidates who have applied for positions with us, keeping you informed about the progress of the recruitment process as soon as we have concrete decisions to share regarding your application. We value transparency and respect for all candidates, ensuring that you are kept in the loop throughout your journey with us.
Please note that we are not able to accept any job applications via email. Submit your application using our recruitment portal.
Application period
When we have opened the recruitment on our career pages, we process applications during the application period and after it has ended. Our goal is to communicate with all candidates who have applied for the position within two weeks after the application period has concluded.
Round of Interviews
We typically conduct the first round of interviews remotely using Microsoft Teams. In the possible second round interviews, we aim to meet candidates face-to-face.
Decision-making
Our goal is to make selections within a month after the application period ends.
Unlock your full potential with us.
See our open positions from our recruitment
partner's platform.